–Media – Events – Publications –
Under the Special Initiative "ONE World – No Hunger" of the German Federal Ministry of Development and Economic Cooperation, the IASS is an accompanying research partner to the GIZ program on "Soil Protection and Rehabilitation for Food Security". The program and the IASS research are implemented in five countries- Benin, Burkina Faso, Ethiopia, Kenya and India.
Fostering soil fertility, crucial to the livelihoods of millions of smallholder households, depends not only agro-ecological conditions but also on socio-economic conditions of the families and the political context. Approaches to the protection and rehabilitation of agricultural soils must be embedded in general household food security and livelihood strategies.
A large body of scientific and practical knowledge is available to describe the constraining factors faced by smallholders preventing a more sustainable management of their land. The limited access to markets or financing, insecure land tenure, and insufficient rural infrastructure and agricultural services are important constraints to the adoption of sustainable land management (SLM) techniques focused on the improvement of soil fertility. This research project intends to identify entry points and processes through which the known challenges to SLM may be overcome in the respective local contexts. As the goal is long-term sustainable management of land in order to protect the soil resources and to improve livelihoods, such approaches must be adaptable and suitable to the needs and conditions of the farmers.
The project follows a transdisciplinary approach, which aims to integrate knowledge from scientific and societal stakeholders, at all stages of the research process from the design of research agendas to their realization. Close cooperation with a variety of knowledge holders and practitioners forms the basis of our research Therefore we work intensively with farmers affected by land degradation and extension service agents supporting them, for example. The delivery of rural services to smallholder farmers, in particular disadvantaged groups such as the very poor, women, youth, migrants, and other marginalized groups is key to more sustainable land management that serves food security. Rural services must be positioned to provide relevant services to all farmers in an accountable manner. Thus these services should be inclusive and adaptive in response to farmers´ needs.
Through the establishment of co-learning processes, the project aims to facilitate the development of contextualized approaches for SLM. Multi-stakeholder processes involve all stakeholders relevant to creating supportive conditions for SLM beyond the farm level.
---
Media

The IASS in partnership with GRAF (Group for Research and Action in Land Tenure) hosted a series of workshops in Bobo-Dioulasso (Burkina Faso) at the beginning of November 2016. During these workshops, institutional, scientific as well as local actors came together to discuss their experiences in sustainable land management. Burkina Faso's national news agency, RTB, covered the institutional actors workshop during a segment on the evening news which was broadcast on November 1st.
---
Events
2017
30 – 31 January: Soil Rehabilitation and Land Governance in Pastoral and Agro-pastoral Areas of Afar Region, Addis Ababa, Ethiopia
2016
Kenya (Report)

25 – 26 February: Sustainable Land Management in western Kenya: Lessons learnt and future directions, Workshop with farmers, Kakamega
2 – 3 March: Sustainable Land Management in western Kenya: Lessons learnt and future directions, Workshop with institutional stakeholders, Kisumu
Benin (Rapport)

31 March – 1 April: Sustainable Land Management in Benin: Lessons learnt and future directions. Workshop with farmers, Bohicon
4 – 5 April: Sustainable Land Management in Benin: Lessons learnt and future directions. Workshop with farmers, Kandi
7 – 8 April: Sustainable Land Management in Benin: Lessons learnt and future directions. Workshop with institutional stakeholders, Parakou
13 – 14 April: Sustainable Land Management in Benin: Lessons learnt and future directions. Workshop with institutional stakeholders, Bohicon
Burkina Faso (Rapport)

2 – 3 November: Sustainable Land Management in Burkina Faso: Lessons learnt and future directions, Workshop with Institutional Actors Workshops, Bobo-Dioulasso
26 – 27 October: Sustainable Land Management in Burkina Faso: Lessons learnt and future directions, Workshop with farmers, Bobo-Dioulasso
2015
19 – 23 April: Global Soil Week dialogue sessions on Land Rehabilitation for Food Security (Part I and Part II), Berlin
1 – 5 September: GIZ – Kick-off workshop, "Management Meeting and technical exchange of the programme Soil protection and rehabilitation for food security", Kisumu, Kenya
5 – 6 December: 3rd Global Landscapes Forum, IASS – IDDRI session on "Large Scale Restoration for Climate Change Adaptation, mitigation and food security- what's in it for smallholder farmers?", Paris
---


---
Project period: 2015-2017

Project Manager: Anne Flohr, Jes Weigelt
Team: Carolin Sperk, Larissa Stiem, Serah Kiragu, Girum Getachew Alemu, Keerthi Kiran Bandru, Katrin Wlucka
Contact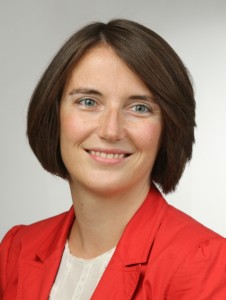 Dr. Anne Flohr
Project coordinator
anne.flohr [at] iass-potsdam.de
---
Publications